YouTube Videos
Introduction to REDD+
A short animation introducing REDD+, which stands for Reducing Emissions from Deforestation and Forest Degradation in ...
A

Fair Climate: Gender Equity in Forestry & REDD+
Drivers

of deforestation and forest degradation: A synthesis report for REDD+ Policymakers
"The

Story of REDD: A real solution to deforestation?"
Country

experiences developing REDD+ National Strategies / Action Plans in the Asia Pacific Region
Strengthening

Civil Society and Indigenous Peoples' Participation in REDD+ (Asia-Pacific)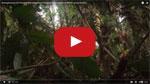 National REDD+ processes are changing the rules of the game for Civil Society (CSO) and Indigenous Peoples' (IP) representatives by creating space for positive engagement with government representatives.
Sixteen CSO, IP and government representatives from seven countries participated in the UN-REDD Programme's Asia-Pacific Regional Exchange among CSO and IP representatives and leaders over 7-8 May 2015, in Bangkok to share their experiences and lessons learned on CSO and IP engagement, as well as to highlight areas for improvement.
COP21: What it Could mean for REDD+ (and Climate Change)

Ecologist William Sunderlin from the Center for International forestry Research (CIFOR) explains what impact the upcoming COP21 negotiations could have

…

Read More